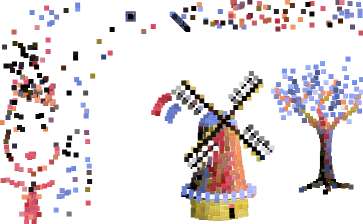 The Global Mosaic is a collaborative art application at The Broth.
Anyone can move the tiles – and everyone can see it happening in real time.
Sometimes the mosaic looks rather random, but sometimes the people online "get it together" and create some beautiful images, especially in the public and private side-rooms.
I'd love to have a full-screen version of this as a screensaver – never twice the same image!
(via Google Blogoscoped)