Google has launched a new service that could be immensely useful for researchers.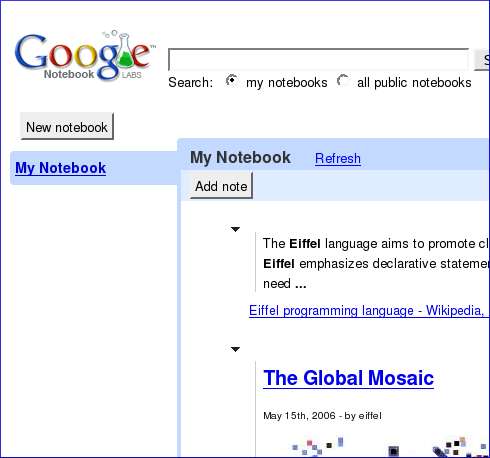 You sign in to your Google Account, then install the Google Notebook application (for Firefox it's an extension).
You can then select text or images from any page, and a right-click menu option lets you copy that snippet to your notebook. Alternatively, you can keep a notebook window open in your browser and click its "Add note" button. Google Notebook keeps track of the URL from which your snippet came.
You can have one or more notebooks, and you can keep them private or tell Google to make them public. You can organise your notes by dragging, and you can add your own text and headings. You can also directly edit the clipped text. Naturally, there's a search box (for your own notebook or for all public notebooks).
Whenever you're logged in to Google, the search results will have an added "Note this" link. When clicked, this changes to "Duly noted" and the link (and search result snippet) appear in your notebook.
This is a great way to collect information for a research task!
(via Google Blogoscoped)