A huge amount of recent material has been placed on the internet and indexed by search engines, but recent material is greatly over-represented.
Philipp Lenssen searched for references to every year from 1000 to 2100, and plotted the results.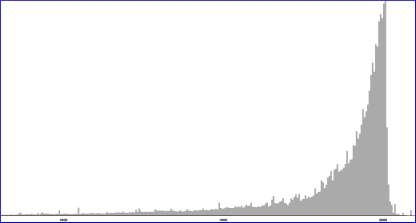 Philipp's google-years page gives a feel for the timespan we're searching when we Google for something.