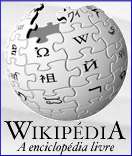 The Portugese version of Wikipedia has a tiny stub of an article about Google Answers. Here's a rough translation:
Google Answers is a service offered by Google which allows the users to submit any question and get an answer, by paying 2.50 dollars. An answer to a submitted question is edited by the community itself and sent to the user who asked it…
Clearly this needs some improvement, because the price is variable (from $2 to $200 plus the fifty cent listing fee), and because the paid answer is provided by a "carefully screened researcher" rather than "the community itself".
So if you have the Portugese skills, please go ahead and edit the article. Anyone can edit Wikipedia!
(via politicalguru-ga and guillermo-ga)