Former researcher Robert Skelton (robertskelton-ga) runs a quirky but useful website at searchenginez.com.
Rob lists a whole bunch of useful links to search engines, reference websites, webmaster tools and the like. One of Rob's specialities is People Search, and his site offers 20 pages related to that.
Perhaps the links on these pages include ones which Rob uses for another of his sites (fiind.com) where he will attempt to locate anyone for $25. He writes: "Individual people tracing, done by hand, utilizing various databases and search engines – many are not available to the general public. Every query is different, so we use intuition, experience and intelligence to spot clues and provide accurate results"
SearchEngineZ is a rather cluttered site (some might even say a jumble), and there are ads and affiliate links sprinkled around, and a few links are out-of-date, but there's a mine of great information too. (Rob makes a point to mention that there are no popups.)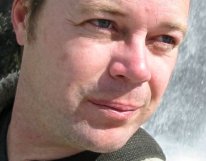 As if that isn't enough, Rob also runs googlefan.com ("Fast Info for the Google Enthusiast") which is packed with news, links and tips about Google. He also has a rather quirky but interesting blog and a bunch of ideas to improve the world.
(edited 2006-08-25: I hadn't previously been aware that Rob was no longer a GA researcher)