Google has rolled out some new options for their Google Maps service. If you click "More", you can activate an overlay of photos or an overlay of Wikipedia buttons.
The photo overlay adds thumbnail photos of points of interest, from Panoramio. Clicking on a thumbnail displays a larger version of the photo.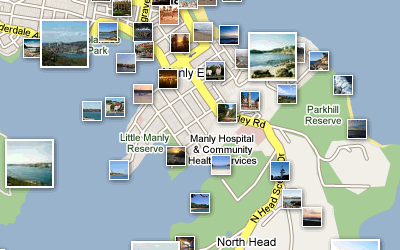 The Wikipedia overlay adds a Wikipedia icon for any location that has a geotagged Wikipedia article. Both overlays can get quite cluttered in popular areas, but two things make this more manageable: as you zoom out the number of items in the overlay decreases, and more popular/important items are indicated with a larger icon or thumbnail.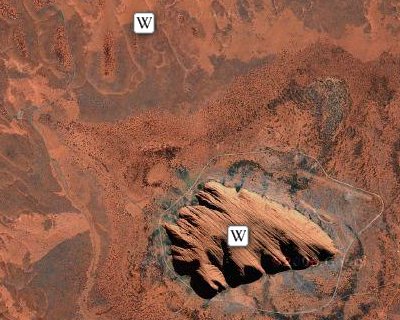 (Hat-tip to mbegin at Google Blogoscoped)