Saturday, July 29th, 2006
Google Answers researcher missy-ga was one of the first and is one of the greatest of the GARs.
For the next 24 hours she's joining others in a 24-hour Blogathon. I can't manage to keep awake that long, but she's blogging away every few minutes posting a fabulous collection of recipes.
I've never had the pleasure of tasting missy's cooking, but I've heard great things about it more than once in the researchers' forum.
The purpose of the blogathon is to raise money for charity, and missy is raising for the National Kidney Foundation. Her best friend has Alport's Syndrome and is waiting for a kidney transplant.
Her kids are the photogenic assistant chefs, and I gotta say, the Gingered Mango-Habanero Sauce is looking mighty good!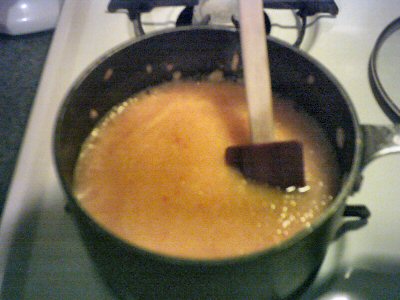 So mouse on over to Missy's "Someone's In The Kitchen With Moozie" blog, and consider clicking on the "Sponsor this blog!" link.