Thursday, March 11th, 2010
We've looked at TinEye already, and I have to tell you, I find myself using it more and more as a tool for pinning down mystery photos, or looking for copyright infringements. I won't be surprised if this becomes one of the search services that Google scoops up one day.
Idée Inc, the creators of TinEye, have a Labs page, where they play around with new search tools. It's really worth a look.
The Multicolour Search Lab (or Multicolor, or Multicolr…your choice!) allows you to pick one or several colors from a typical web palette. With each pick, the search returns photos matching those colors, from a collection of more than 10 million Flickr Creative Commons photos. The effect is really quite striking.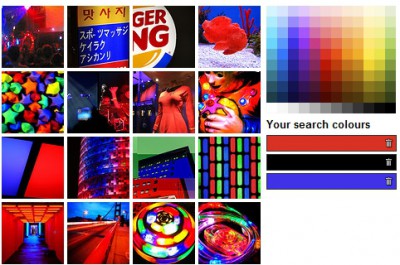 The Visual Search Lab lets you pick an image from a random presentation, then finds dozens of similar images. You can then refine the results by entering keywords, which will further narrow down the similarities. Hard to explain, but easy to understand once you give it a try.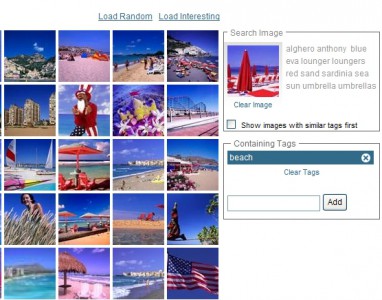 Lastly, there's a BYO Image Search. In theory, this allows to upload your own picture, and use some of the similarity tools to find others like it. It didn't work for me (wouldn't allow an upload)…if anyone gets it to work, please post a comment here to let us know.
All in all, a fun set of tools to play around with.